At Cleo, we have strategic partnerships in India, Canada and USA to deliver complete solution for our customers through Outsourcing – Onshore or Offshore. Some of the areas we focus on are:

• IT – Application Development
• IT – Infrastructure Services
• IT – Software Testing Services
• Engineering Design Services
• Web Development
• Mobile Development
• Customer Service & Support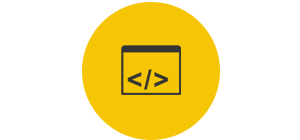 IT – Application Development
In today's market client organizations are increasingly reliant on their applications to deliver superior service to customers and ultimately attain high performance. When it comes to developing new applications or maintaining existing ones, the
stakes are correspondingly high. Organizations need to know how soon an application will deliver value, how stable it will be and that its maintenance costs will be minimized while changes are made quickly.
Our partners offers Application Development and Maintenance Services that can offer the full scope of services—development, implementation and ongoing management. Our offshore model offers a unique approach for both new and existing applications across a variety of platforms and technologies.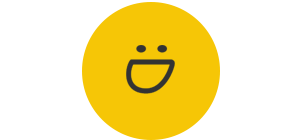 IT – Infrastructure Services
We work with our customers to optimize the way they use their core IT infrastructures. Our partners implement robust integrated operations that are built to IT Infrastructure Library (ITIL) standards, incorporate proven technology solutions
and are backed by specialist technical expertise.
The result is an infrastructure solution that is efficient, scalable and secure, and that strikes a balance between flexibility and cost, while facilitating innovation and future business planning.
Remote Infrastructure Management
Data Center Services
Cloud Computing – IaaS
Systems Management
Systems Monitoring
Storage Management
Managed Hosting & Storage
Database Administration
Application Technical Services
Infrastructure Monitoring
Network Management
Telephony Management
Security Risk Management
Identity and Access Management
Application Security
Infrastructure Security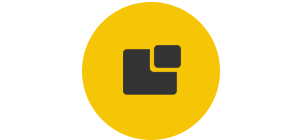 IT – Software Testing Services
Software testing is an important step in the software development life cycle that demands excessive effort and time. Developers are afflicted by the necessity to comply with the standards for high-integrity software development. Outsourcing
the process to independent third party testing services has eliminated the stress on developers, thus allowing them to concentrate more on the productive processes.
Our Partners deliver reliable and quality software by providing software testing services in conjugation with the customer development team. We liberate your development team from the tedious process of testing by executing independent, time bound and priority-driven testing. We let your development team focus on their core skills while we work on assuring the quality of their output.
AUTOMATIC AND MANUAL TESTING SERVICES OFFERED:
Test Planning, Test Case Development
Test Automation, Test Script Development and Execution
Performance, Load & Stress Testing
Non Functional Testing – Performance, Scalability, and Reliability Testing
Functional Testing – System, Integration & Regression Testing
User Acceptance Testing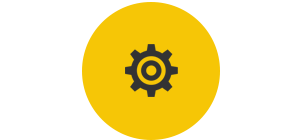 Engineering Design Services
Successfully outsourcing and delivering engineering design and development needs, our partner offers you instant access to extensive outsourced engineering resources and an engineering team focused on your success.
We serve our customers in the areas of Product engineering, Innovative solutions, Value engineering, Product cost optimization, Manufacturing engineering solutions, Automation Solutions, Virtual verification and validation etc.
CORE COMPETENCIES:
Full Life Cycle Product Management
New Product Development
Conceptual designs
Value Engineering Portfolio management
Styling, Rendering
Geometric Dimensioning & Tolerancing
Rapid Prototyping
Tooling (Plastics, Sheet Metal)
Finite Element Analysis (FEA)
Computational Fluid Dynamics (CFD)
Meshing Support for FEA/CFD
NVH Analysis
Packaging Analysis
Process Simulation (casting, forging, plastics, sheet- metal)
Jigs & Fixture design
BIW Fixture design
Vendor Development
Sheet Metal, Plastic Die designing
Casting, forging Tooling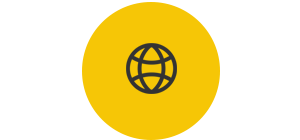 Custom web applications bring life to websites with social media and web content management. From simple email forms to complete content management systems, we can turn your website into a valuable business tool by providing bespoke
(custom) software and database solutions (or apps in short) for the web and smart phones.
With our offshore custom web development services, we offer complete service including consultation, equipment, development, security, deployment and maintenance.
With our proven and practical standards of custom web application development, bringing you the right solution becomes a delightful experience.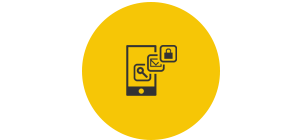 Rapid advancements in mobile technology have taken the chunky device beyond the desktop. Organizations are looking at Enterprise Mobility as a feasible option to enhance their efficiency, reduce costs, and give customers a groovy mobile
experience. Every mobile device including iPhone, Android and Blackberry has its unique set of features. In short, we help put mobile technology right into your pocket.
We've been working with leading companies to create smart software products providing:
Android App Development and Testing
iOS App Development and Testing
Tablet Software Development and Testing
Windows Phone 7 & 8 Development and Testing
Their highly trained and experienced mobile development teams include the following platforms:
Apple iPhone™
Google Android™
Microsoft Windows Mobile™
RIM Blackberry™
Java™ Mobile Edition (JME)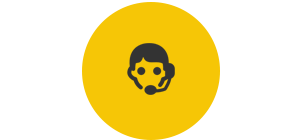 Customer Service & Support
More and more clients are looking for customer service and call center outsourcing solutions. More and more clients need both national and international customer service centers that can handle a wide variety of languages. Their staff members
not only have to be fluent in several languages, but they must also be able to relate to their customers and understand local and cultural conditions. Our partners have operated a global network of call centers for many years, and know what this entails. An extremely powerful IT and telephone infrastructure allows us to ensure that domestic as well as international projects run smoothly.
Our customer service outsourcing and call center outsourcing services at a glance:
Customer service 24/7 via e-mail, telephone, fax, SMS/MMS, interactive voicemail, and online chat
Telesales, retention, proactive complaint management
Technical support, information and value-added services, back-office services
Integration of CRM and customer service
Connected customer service consulting and CRM
In short, we offer you solutions that make your business much simpler and successful. We give you an edge in the market with efficient processes, qualified dialogs and intelligent outsourcing